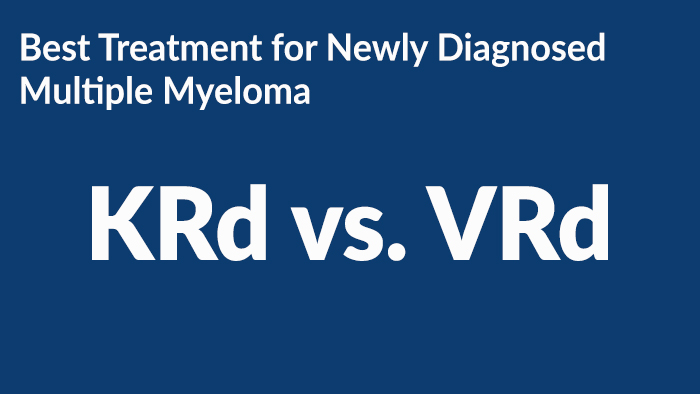 A recent article published in JAMA Oncology1 questions whether VRd should remain as the standard of care (SOC) in newly diagnosed multiple myeloma. Careful analysis of the ENDURANCE (E1A11) phase III trial2 raises the question whether VRd continues to be the SOC for...
read more

Join Our Community
By joining the MYELOMA360 community, you will receive regular updates with news, information, insights and expert opinions. 
Of course, you can opt out at any time.