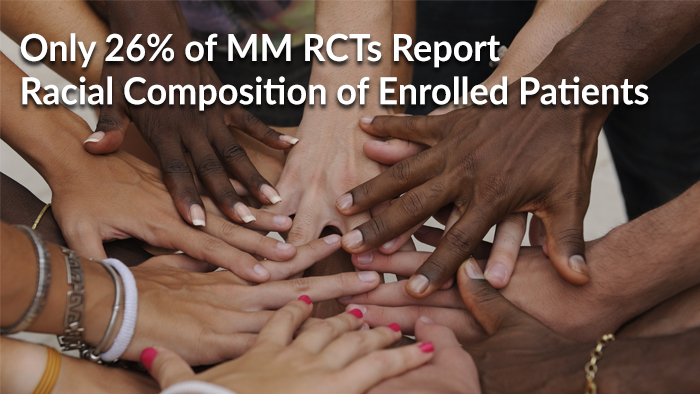 Despite improvement in overall survival for patients with multiple myeloma, racial minorities benefit less from these survival gains. Earlier research shows racial minorities are under-represented in multiple myeloma clinical trials, with scarce reporting of their...
read more

Join Our Community
By joining the MYELOMA360 community, you will receive regular updates with news, information, insights and expert opinions. 
Of course, you can opt out at any time.