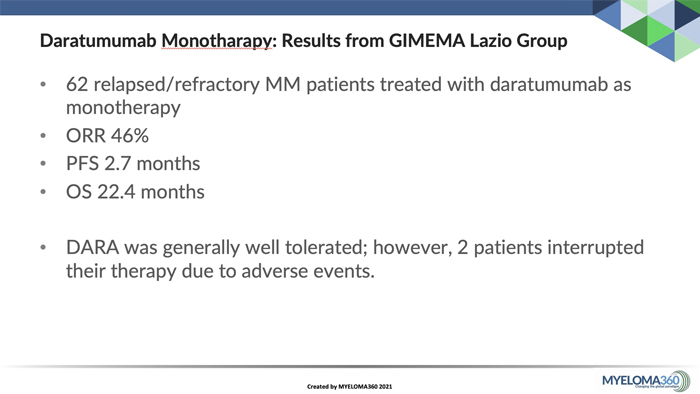 A recent article published Feb. 2, 2021 in the Annals of Hematology demonstrated efficacy and safety of daratumumab (DARA) monotherapy in real-world patients. The GIMEMA Lazio group reported experience in 62 patients with relapsed/ refractory myeloma who had...
read more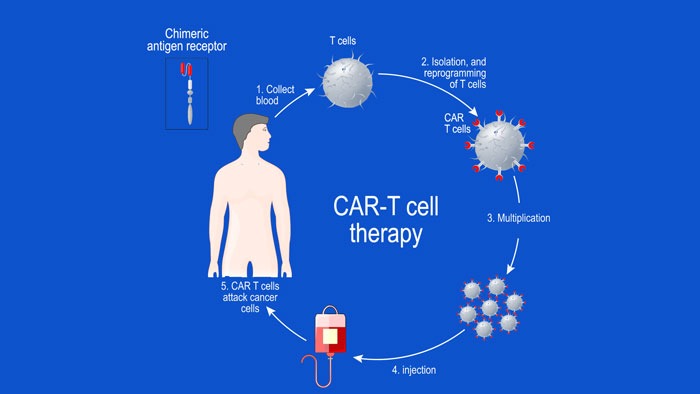 In this article, we look at some of the early-phase clinical trials, where chimeric antigen receptor (CAR) T-cell therapy has been targeted to the B-cell maturation antigen (BCMA) in patients with relapsed or refractory MM (RRMM). The anti-BCMA CAR T-cell...
read more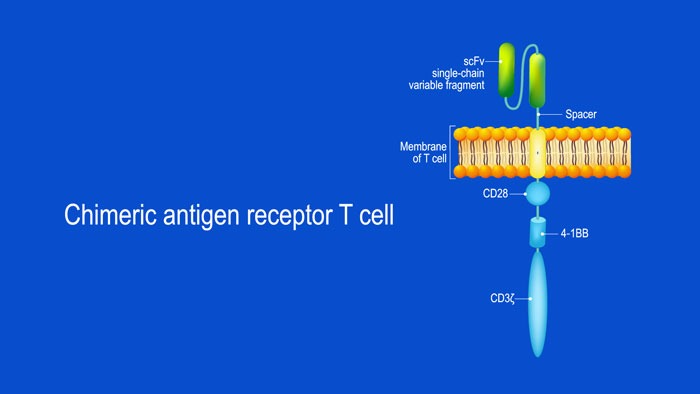 CAR T-cell structure CARs are typically composed of four regions: (1) an extracellular antigen-binding domain; (2) a hinge or spacer peptide; (3) a transmembrane domain that anchors the CAR to the cell membrane; and (4) one or more intracellular signalling domains...
read more
Join Our Community
By joining the MYELOMA360 community, you will receive regular updates with news, information, insights and expert opinions. 
Of course, you can opt out at any time.