In this on demand webcast, expert faculty discuss best practices in treating patients
with relapsed/refractory multiple myeloma. 
Source: Pharmacy Times articles
Belantamab mafodotin (Blenrep; GlaxoSmithKline) demonstrated that, when combined with bortezomib and dexamethasone (BorDex), the time to disease progression or death was extended.
Read More
Zhong Nan Da Xue Xue Bao Yi Xue Ban. 2023 Sept 28;48(9):1403-1410. doi: 10.11817/j.issn.1672-7347.2023.220534. ABSTRACT Multiple myeloma (MM) is a clonal proliferative malignant tumor of plasma cells in bone marrow. With the aging of population in China, the incidence of MM is on the rise....
Pak J Biol Sci. 2023 Aug;26(9):472-481. doi: 10.3923/pjbs.2023.472.481. ABSTRACT <b>Background and Objective:</b> Vitamin D Receptor (VDR) regulate several body processes related to metabolism, immunological function and oncogenesis. Low vitamin D levels are recognized...
EClinicalMedicine. 2023 Oct 24;65:102272. doi: 10.1016/j.eclinm.2023.102272. eCollection 2023 Nov. ABSTRACT BACKGROUND: Smoldering myeloma (SMM) is an asymptomatic precursor condition to multiple myeloma (MM) with a variable risk of progression. The management of high-risk SMM (HR-SMM) remains...
Zhonghua Nei Ke Za Zhi. 2023 Dec 1;62(12):1436-1443. doi: 10.3760/cma.j.cn112138-20230619-00318. ABSTRACT Objective: To analyze the efficacy of second-line regimens and prognostic factors in patients with first-relapsed multiple myeloma (MM) treated with bortezomib, cyclophosphamide, and...
Bratisl Lek Listy. 2024;125(1):9-11. doi: 10.4149/BLL_2024_002. ABSTRACT OBJECTIVES: ASCT has been considered the standard of care for younger patients with NDMM, however, not all the studies published so far have uniformly demonstrated the complete superiority of ASCT over chemotherapy at...
PLoS One. 2023 Dec 1;18(12):e0295273. doi: 10.1371/journal.pone.0295273. eCollection 2023. ABSTRACT We previously reported that macrolide antibiotics, such as clarithromycin (CAM), blocked autophagy flux, and simultaneous proteasome and autophagy inhibition by bortezomib (BTZ) plus CAM resulted in...
Oncotarget. 2023 Dec 1;14:949-956. doi: 10.18632/oncotarget.28538. ABSTRACT In myeloma patients, high levels of soluble BCMA (sBCMA) can limit the efficacy of BCMA-directed therapies. Belantamab-mafodotin is a BCMA antibody-drug conjugate and shows good overall response rates in heavily pretreated...
Radiol Oncol. 2023 Nov 30;57(4):455-464. doi: 10.2478/raon-2023-0048. eCollection 2023 Dec 1. ABSTRACT BACKGROUND: The purpose of our study was to explore and compare the tumor burden of different bone marrow infiltration patterns and evaluate the feasibility of apparent diffusion coefficient...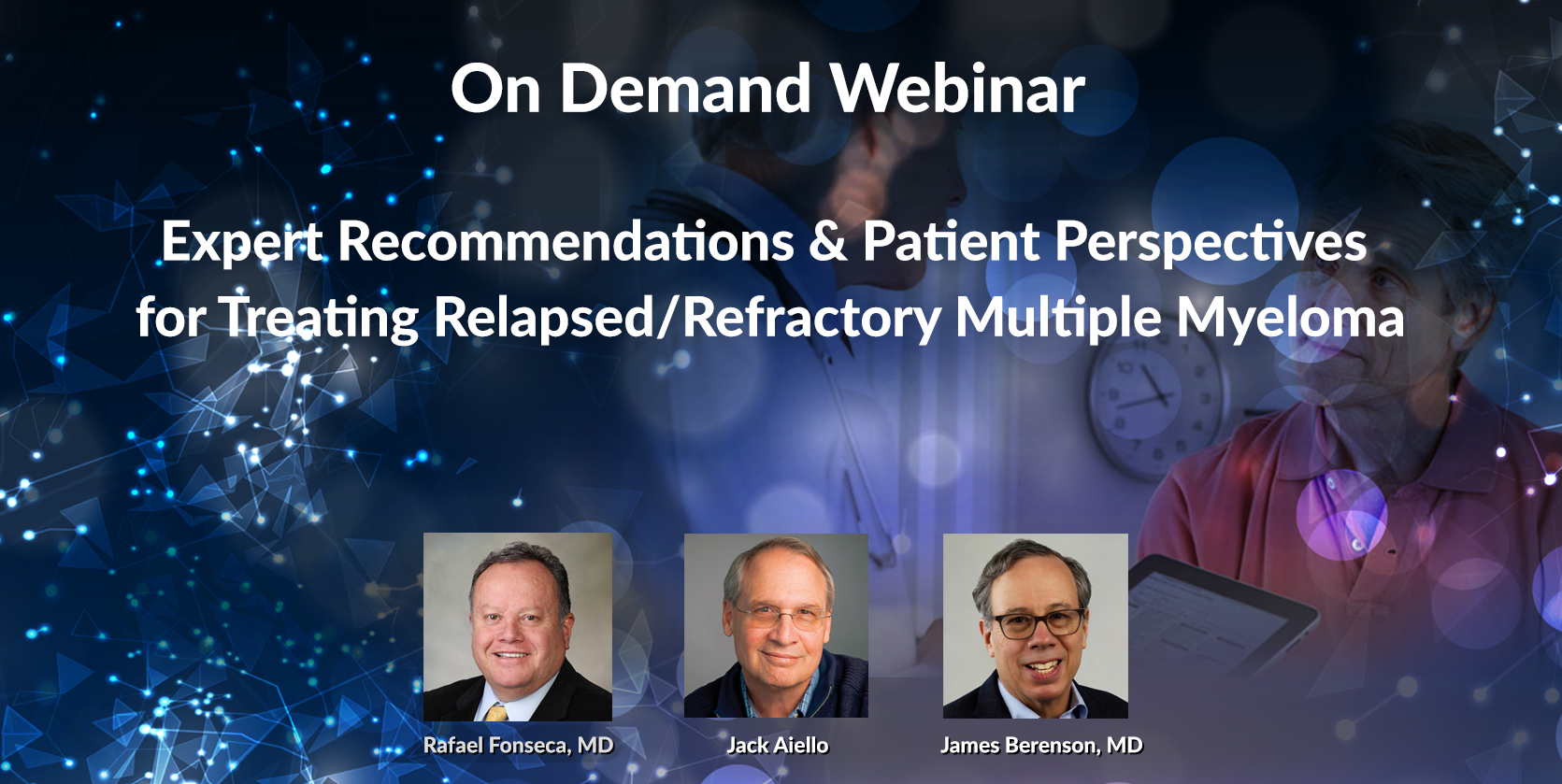 In this webcast, expert faculty discuss best practices in treating patients with relapsed/refractory multiple myeloma and discuss the patient's perspective on treatment options. Learners will also get a look ahead at emerging therapeutic strategies and clinical trials...
read more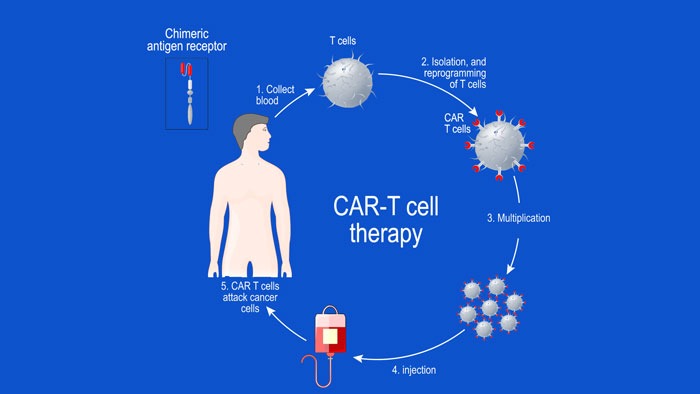 In this article, we look at some of the early-phase clinical trials, where chimeric antigen receptor (CAR) T-cell therapy has been targeted to the B-cell maturation antigen (BCMA) in patients with relapsed or refractory MM (RRMM). The anti-BCMA CAR T-cell...
read more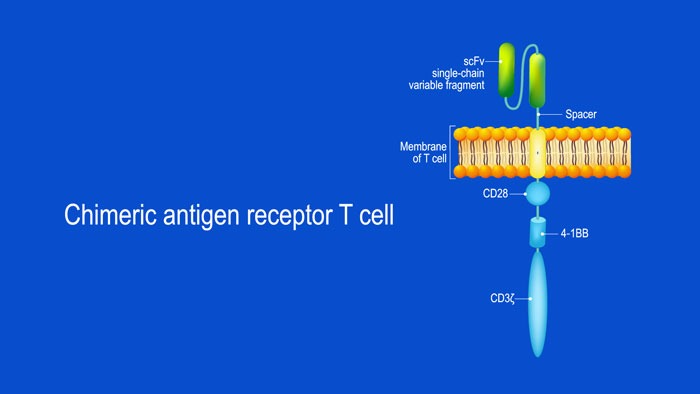 CAR T-cell structure CARs are typically composed of four regions: (1) an extracellular antigen-binding domain; (2) a hinge or spacer peptide; (3) a transmembrane domain that anchors the CAR to the cell membrane; and (4) one or more intracellular signalling domains...
read more