In this on demand webcast, expert faculty discuss best practices in treating patients
with relapsed/refractory multiple myeloma. 
MYSummit Myeloma Conference - Cancelled
Due to the impact of COVID-19, the MYSummit Conference
has been cancelled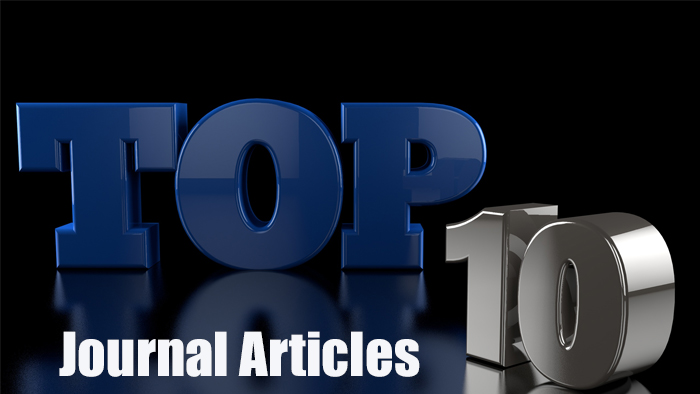 Here are the top 10 journal articles and some of the most discussed on Twitter for the week of June 7, 2021. Final Overall Survival Analysis of the TOURMALINE-MM1 Phase III Trial of Ixazomib, Lenalidomide, and Dexamethasone in Patients With Relapsed or Refractory...
read more
Source: Multiple Myeloma News -- ScienceDaily Researchers have found a new type of therapy to be effective for patients with a particular type of bone marrow cancer that is resistant to several standard therapies. Read More
Source: Multiple Myeloma News -- ScienceDaily An international team of researchers has analyzed the function of the histone demethylase KDM5A in multiple myeloma, one of the three major hematological cancers, and clarified the mechanism by which it promotes myeloma...
Source: Multiple Myeloma News -- ScienceDaily A personalized cancer vaccine raised no safety concerns and showed potential benefit in patients with different cancers, including lung and bladder, that have a high risk of recurrence, according to results from an...
Source: Multiple Myeloma News -- ScienceDaily A new type of CAR T-cell therapy more than triples the expected length of remission for multiple myeloma patients who have relapsed several times, according to an international clinical trial. Read More
Source: Multiple Myeloma News -- ScienceDaily Restoring an enzyme that maintains the way chromosomes are packed inside cells may lead to new therapies for some blood cancers, according to a new study. Read More
Source: Multiple Myeloma News -- ScienceDaily A new study supports launch of Phase I clinical trial to test a designer DNA agent -- an antisense oligonucleotide that targets a gene called IRF4 -- in patients with multiple myeloma. Read More
Source: Multiple Myeloma News -- ScienceDaily A subcutaneous injection of the immune-boosting drug teclistamab was found to be safe and elicit responses in a majority of patients with relapsed or refractory multiple myeloma. Read More
Source: Multiple Myeloma News -- ScienceDaily A case study of a patient in Wuhan, China, suggests that the immunosuppressant tocilizumab may be an effective COVID-19 treatment for very ill patients who also have multiple myeloma and other blood cancers. The report...
Source: Multiple Myeloma News -- ScienceDaily A revolutionary new technology has been applied to reveal the inner workings of individual cancer cells - potentially identifying more effective treatment combinations for people with cancer. Read More
Source: Multiple Myeloma News -- ScienceDaily The largest randomized trial in asymptomatic patients with smoldering multiple myeloma suggests that lenalidomide, a cancer drug, may delay the onset of bone and other myeloma-related organ damage. Read More
The anti-B-cell maturation antigen BiTE molecule AMG 420 was assessed in patients with relapsed/refractory multiple myeloma.In this first-in-human study, up to 10 cycles of AMG 420 were given (4-week infusions/6-week [...]
The combination of lenalidomide, bortezomib, and dexamethasone (RVD) is a highly effective and convenient induction regimen for both transplantation-eligible and -ineligible patients with myeloma. Here, we present the largest cohort [...]
The Oncology Grand Rounds series is designed to place original reports published in the Journal into clinical context. A case presentation is followed by a description of diagnostic and management [...]
Click here to read the full article @ Annals of oncology : official journal of the European Society for Medical Oncology
Melphalan flufenamide (melflufen) is a first-in-class peptide-drug conjugate that targets aminopeptidases and rapidly and selectively releases alkylating agents into tumor cells. The phase II HORIZON trial evaluated the efficacy of [...]
18F-Fluorodeoxyglucose (FDG) positron emission tomography (PET)/computed tomography (CT) is currently the standard technique to define minimal residual disease (MRD) status outside the bone marrow (BM) in patients with multiple myeloma [...]
Maintenance therapy prolongs progression-free survival (PFS) in patients with newly diagnosed multiple myeloma (NDMM) not undergoing autologous stem cell transplantation (ASCT) but has generally been limited to immunomodulatory agents. Other [...]
Multiple myeloma (MM) is accompanied by heterogeneous somatic alterations. The overall goal of this study was to describe the genomic landscape of myeloma using deep whole-genome sequencing (WGS) and develop [...]
CONGRESS|#EHA2021|Katja Weisel, University Hospital Hamburg presented results from GMMG CONCEPT trial for high risk pts primary established Isa-KRd quadruplet treatment in NDMM, PFS rate of 79.6% &75.5% obtained after12 & 24 months respectively #mmsm #myeloma...
CONGRESS|#EHA2021| @H_Einsele, University Hospital Wurzburg discussed novel strategies like dual targeting CAR-T cells, Tri-specific T cell engaging Abs, drugs& combination with checkpoint blockers are opening new options for T cell redirecting strategies #mmsm,...
CONGRESS|#EHA2021| @ninashah33 presented about novel immunotherapies including CAR-T, ADCs, bispecific. It was emphasized that bringing novel therapies to 1st line will bring complications. #mmsm #myeloma @UCSFMedicine pic.twitter.com/d846109i7Y— Multiple Myeloma Hub...
CONGRESS|#EHA2021|Maria Mateos, University of Salamanca, immune based approaches can improve disease control over time. moAB targeting CD-38 e.g. Dara & Dara-Rd has improved the outcomes. CAR-T cell incorporation in 1st line of therapy was also discussed #mmsm...
CONGRESS|#EHA2021| Paola Neri, University of Calgary presented causes of immune dysfunction, strategies to reverse immune dysfunction & therapeutic complications in myeloma #mmsm, #myeloma pic.twitter.com/EwQYRtoAXh— Multiple Myeloma Hub (@MM_Hub) June 14, 2021