In this on demand webcast, expert faculty discuss best practices in treating patients
with relapsed/refractory multiple myeloma. 
MYSummit Myeloma Conference - Cancelled
Due to the impact of COVID-19, the MYSummit Conference
has been cancelled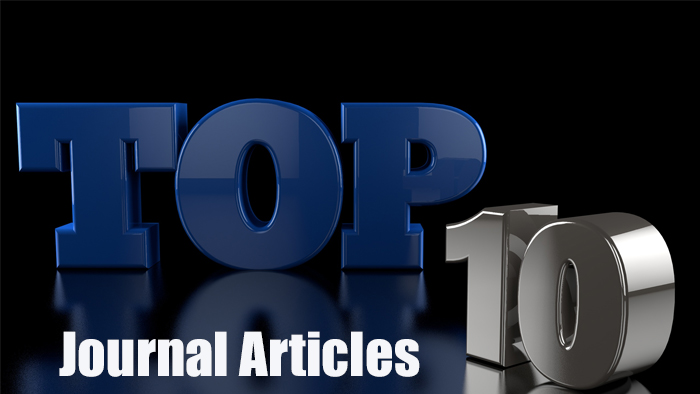 Here are the top journal articles from the week of June 24, 2021 as selected by the MYELOMA360 staff. First-line Daratumumab in Addition to Chemotherapy for Newly Diagnosed Multiple Myeloma Patients Who are Transplant Ineligible: A Cost-Effectiveness...
No Results Found
The page you requested could not be found. Try refining your search, or use the navigation above to locate the post.
Source: Myeloma Research News The U.S. Food and Drug Administration (FDA) has approved Darzalex Faspro (daratumumab and hyaluronidase), in combination with Kyprolis (carfilzomib) and the corticosteroid dexamethasone, for the treatment of adults with multiple myeloma...
Crit Rev Oncol Hematol. 2021 Nov;167:103509. doi: 10.1016/j.critrevonc.2021.103509. Epub 2021 Oct 21. ABSTRACT CD200 (OX-2) is expressed in myeloid cells, B cells, subsets of T cells and on other normal and neoplastic non-hematopoietic cells. It interacts with CD200R...
Clin Lab. 2021 Nov 1;67(11). doi: 10.7754/Clin.Lab.2021.210405. ABSTRACT BACKGROUND: Immunoglobulin D multiple myeloma (IgD-MM) is a rare but aggressive disease. The safety and effectiveness of anti-CD38 monoclonal antibody (daratumumab) have not been known in either...
Medicine (Baltimore). 2021 Oct 15;100(41):e27521. doi: 10.1097/MD.0000000000027521. ABSTRACT To investigate the effect of a combined immune score including the lymphocyte-to-monocyte ratio (LMR) and uninvolved immunoglobulin (u-Ig) levels on the prognosis of newly...
Zhonghua Xue Ye Xue Za Zhi. 2021 Sep 14;42(9):733-738. doi: 10.3760/cma.j.issn.0253-2727.2021.09.004. ABSTRACT Objective: We observed and compared the differences in immune reconstruction between single-infusion anti-B-cell maturation antigen (BCMA) , chimeric antigen...
JCO Clin Cancer Inform. 2021 Oct;5:1096-1105. doi: 10.1200/CCI.20.00145. ABSTRACT Multiple myeloma (MM) is associated with the highest symptom burden and lowest health-related quality of life (HRQoL) among patients with hematologic malignancies. HRQoL in MM is...
Med Oral Patol Oral Cir Bucal. 2021 Nov 1;26(6):e684-690. doi: 10.4317/medoral.24007. ABSTRACT BACKGROUND: Medication-related osteonecrosis of the jaws (MRONJ) is a well-known complication associated with antiresorptive and antiangiogenic therapies. The purpose of...
Drugs Today (Barc). 2021 Oct;57(10):591-605. doi: 10.1358/dot.2021.57.10.3313853. ABSTRACT Since its initial approval in 2015, daratumumab has had a tremendous impact on the treatment of multiple myeloma. It is a monoclonal antibody that targets CD38, an antigen with...
Int J Mol Sci. 2021 Sep 27;22(19):10406. doi: 10.3390/ijms221910406. ABSTRACT Multiple myeloma (MM) is a malignancy of terminally differentiated plasma cells, and accounts for 10% of all hematologic malignancies and 1% of all cancers. MM is characterized by genomic...