In this on demand webcast, expert faculty discuss best practices in treating patients
with relapsed/refractory multiple myeloma. 
MYSummit Myeloma Conference - Cancelled
Due to the impact of COVID-19, the MYSummit Conference
has been cancelled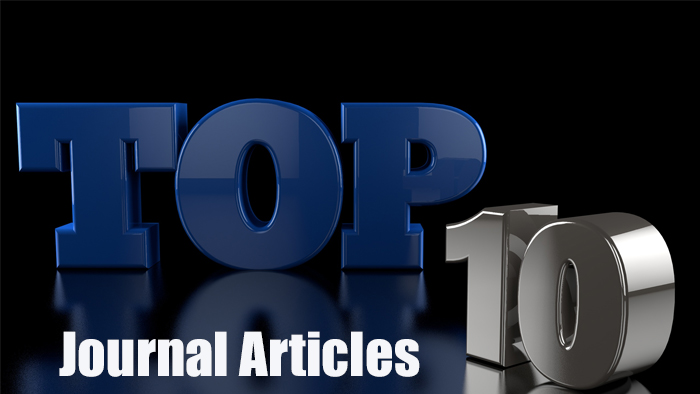 Here are the top journal articles from the week of June 24, 2021 as selected by the MYELOMA360 staff. First-line Daratumumab in Addition to Chemotherapy for Newly Diagnosed Multiple Myeloma Patients Who are Transplant Ineligible: A Cost-Effectiveness...
No Results Found
The page you requested could not be found. Try refining your search, or use the navigation above to locate the post.
Source: Myeloma Research News – The Web's Daily Resource for Myeloma Research News Adding Ninlaro (ixazomib) to cyclophosphamide and dexamethasone does not improve progression-free survival for multiple myeloma patients who relapsed after several lines of treatment, a...
Nutrients. 2022 Apr 26;14(9):1802. doi: 10.3390/nu14091802. ABSTRACT Multiple myeloma (MM) is a plasma cell malignancy with multifactorial etiology. One of the underlying mechanisms is immune system dysregulation. Immunotherapy is being widely introduced into various...
Front Immunol. 2022 Apr 27;13:814548. doi: 10.3389/fimmu.2022.814548. eCollection 2022. ABSTRACT Although chimeric antigen receptor T (CAR-T) cell therapy has proven to be effective in treating relapsed or refractory multiple myeloma (R/R MM), the severity of cytokine...
Zhong Nan Da Xue Xue Bao Yi Xue Ban. 2022 Apr 28;47(4):497-504. doi: 10.11817/j.issn.1672-7347.2022.210555. ABSTRACT OBJECTIVES: There is less clinical data on multiple myeloma (MM) in China, and the aim of this study was to collect and analyze the clinical data of...
Hematology. 2022 Dec;27(1):506-517. doi: 10.1080/16078454.2022.2068873. ABSTRACT The deregulation of microRNAs (miRNAs) and genes in the bone marrow microenvironment have been involved with the pathogenesis of multiple myeloma (MM). However, the exploration of...
Intern Med J. 2022 May;52(5):872-875. doi: 10.1111/imj.15781. ABSTRACT Patients with Gaucher disease (GD) have been shown previously to carry an increased risk for cancer, most commonly multiple myeloma (MM). It is currently unknown whether treatment for GD has an...
F1000Res. 2021 Jul 6;10:542. doi: 10.12688/f1000research.53595.2. eCollection 2021. ABSTRACT Background: Andrographolide (Andro) is a diterpenoid component of the plant Andrographis paniculata that is known for its anti-tumor activity against a variety of cancer...
J Hematol Oncol. 2022 May 7;15(1):55. doi: 10.1186/s13045-022-01269-5. ABSTRACT Lysophosphatidic acid (LPA) is a naturally occurring phospholipid that regulates cell proliferation, survival, and migration. However, its role on human multiple myeloma (MM) cells is...
Blood. 2022 May 5;139(18):2747-2757. doi: 10.1182/blood.2021014635. ABSTRACT High-dose melphalan (HDM) and transplantation are recommended for eligible patients with multiple myeloma. No other conditioning regimen has proven to be more effective and/or safer. We...